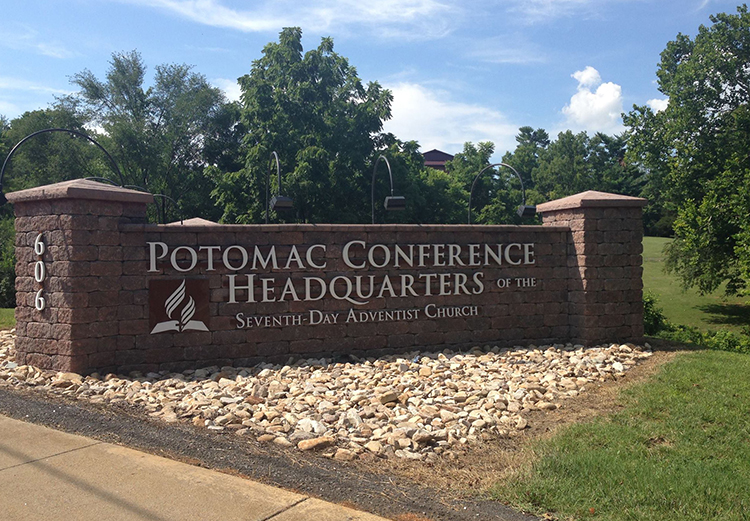 In January 1877, the Virginia Conference was organized with 86 members and three churches. It was merged with the District of Columbia Conference in 1924 to form the Potomac Conference, concentrated in Virginia, D.C., and a portion of southern Maryland. Today, there are over 38,000 members in the conference, worshipping in 170 diverse congregations and representing 120 countries, cultures and nations.
The Potomac Conference employs around 130 teachers and operates 17 elementary schools and one K-12 schools. It also runs two senior high schools—Shenandoah Valley Academy in New Market, Va., and Takoma Academy in Takoma Park, Md. 
LivingWell, Potomac's book and health food store, located in Silver Spring, Md., is one of the largest Christian stores in the region and is one of the few physical locations people can shop for Christian books and gifts. It offers a variety of products and facilitates many community programs.
The conference helps sponsor a well-known Adventist Community Services center in Silver Spring, Md and has many other active community service locations across Virginia, Maryland and D.C.
Potomac also operates Camp Blue Ridge, a 550-acre camp located in the Blue Ridge Mountains of Montebello, Va. The campus is used for youth summer camp, retreats and numerous events year-round.
Getting in Touch
President: Charles A. Tapp
Vice President for Administration: Jose Vazquez
Vice President for Finance: Karen Senecal
Special Assistant to the Office of the President/Communication Director: Debra Anderson
Telephone: (540) 886-0771 or (800) 732-1844  
Fax: (540) 886-5734
Website: pcsda.org