Resources
Administrators
Early Childhood Education
Elementary Education
Secondary Education
Teacher Certification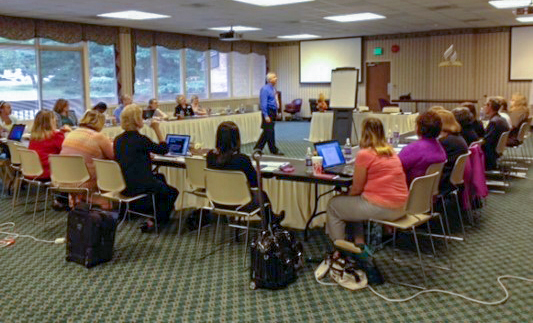 Columbia Union teachers obtain North American Division certification through the Columbia Union Office of Education (CUOE). It is the teacher's responsibility to obtain and maintain appropriate certification and endorsements. The Office of Education provides financial and strategic support for full-time educators seeking masters' degrees and certification renewal; and consistently seeks to ensure the professionalism of all educational personnel.
Newly hired teachers, teachers seeking employment in the Columbia Union, or certificated teachers transferring from other unions, should complete and send to the CUOE the information on the New Teacher/New Graduate Certification Information Form (below). New graduates and teachers not currently holding denominational certification will need to request that official transcripts be sent directly to CUOE from the colleges/universities.
Courses taken to renew certification, obtain endorsements, and/or correct deficiencies also require that official transcripts be sent directly to the CUOE. Professional Growth activities can be recorded on the Evaluation of Professional Growth Activity form (below).
New Teacher New Graduate Certification Information
REACH: Reaching to Education All Children for Heaven
NAD Education Publications
General Forms